Our interdisciplinary program integrates methods and approaches from linguistics, psychology, philosophy, neuroscience, and computer science, to study thought and behavior. Our faculty have highly diverse research interests, and serve as graduate advisors, committee members, and collaborators.
The Cognitive and Information Sciences (CIS) faculty at UC Merced offer both undergraduate and graduate training in cognitive science. We offer a research-intensive Ph.D. and M.S. in Cognitive & Information Sciences. We also offer both a B.A. and B.S. in Cognitive Science and a minor in Cognitive Science. 
Apply to the Ph.D. or M.S. programs
CIS Graduate Program Chair: Kristina Backer
SSHA Graduate Coordinator: Isabel De Santiago
Deadline for application: December 1, 2023.
Apply to the Undergraduate Program
CIS Undergraduate Program Chair: Zenaida Aguirre-Munoz
Fall application period: Nov. 1-30.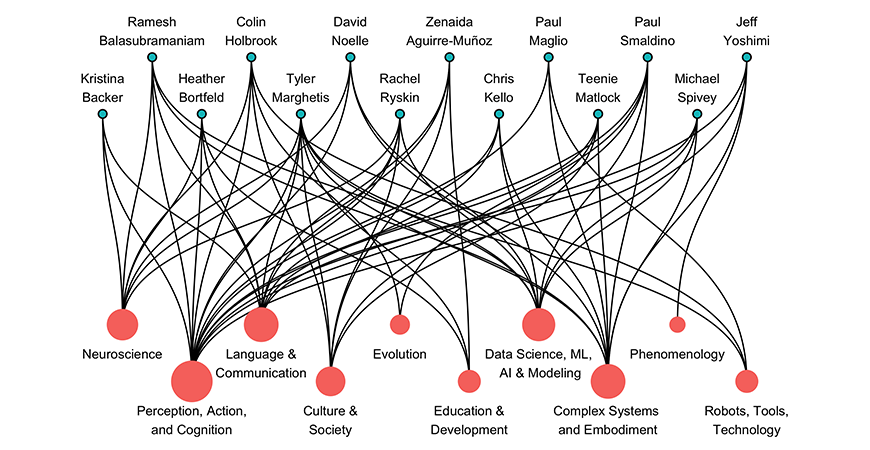 Updated 2023